Posted by Tammy Sons on May 7th 2017
Sustainable agriculture uses techniques for farming which include organic, free-range, low-input, holistic, and biodynamic. The concept is to minimize ecological damage from occurring through current modern industrial methods. An extended definition, according to the International Forum on Assessing Sustainability in Agriculture (INFASA), Bern, Switzerland, includes adopting productive, competitive and efficient practices, while protecting and improving the environment and the global ecosystem, as well as the socio-economic conditions of local communities in line with human dignity.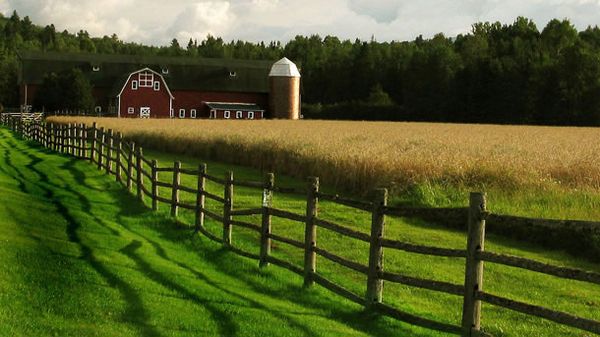 Philosophy of Sustainable Agriculture
The broader principal behind sustainable agriculture expands by enhancing the quality of the environment while bringing a better standard of life to the society of the world. Contaminated soil and water sources are examples of how the lack of sustainable agricultural methods can affect much more than just growing food. Making a decent living by utilizing sustainable agriculture is also part of this philosophy. Steps to limit synthetic non-renewable products in crop production while keeping yields and productivity high have to be evaluated and remedied.
Education and the Ecosystem
Understanding the relationship between organisms and the environment is the beginning factor that allows sustainable agriculture to grow and prosper. Education on more natural ways of keeping the soil strong and balanced is required to fully interpret the workings of the ecosystem as it once was. By rotating crops, integrating livestock grazing croplands and avoiding use of pesticides, organisms are able to be nurtured for future planting.
Sanitation and Illness
Infected waterways and streams can be avoided through sustainable agriculture. Erosion and chemical runoff has depleted the soil integrity and washed it downstream. This reduces the quality of water for all patriots that rely on a steady source of water for life. Without sustainable water resource development methods in place, not only are natural biological cycles interrupted, but waste water becomes the result in springs and streams.
Economics
Family farms have taken a toll from moving away from sustainable agriculture. If production is not increased with fertilizers and pesticides, the prospect of making a decent living is decreased. There is recent evidence, however, that suggests sustainable farmed lands can be as productive as conventional industrial farms. Many believe it would take a global movement to restore the economics of sustainable agriculture to where it once was.
Systematic and holistic measurement systems are necessary to return sustainable agriculture back to its natural status. By implementing sun, air, soil, nutrients, and water instead of unnatural products like chemicals and fertilizers, the earth is able to deliver more than enough to provide the environmental, economic and social needs now and into the future.